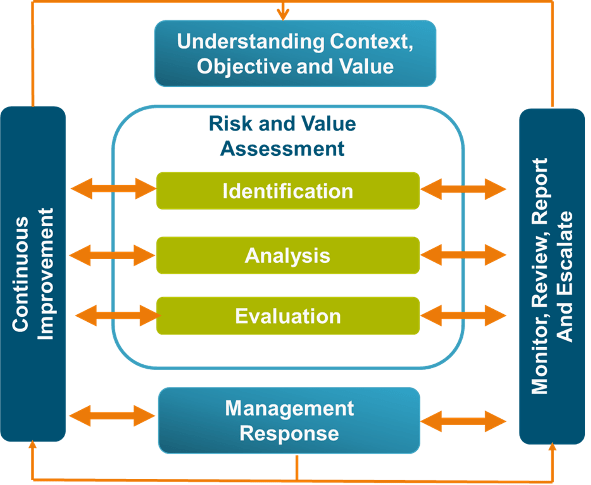 All outcomes have an element of uncertainty that are influenced by factors that you can either can or cannot control. Managing these uncertainties rather than leaving them to hope and faith, has become an important task in order to deliver success.   As Organisations are becoming increasingly aware of the fundamental need to manage risk as a major part of their management and future business strategies. An enterprise-wide approach to risk management allows organisations to consider the potential impact of all types of risks upon processes, activities, stakeholders, products, services, to realise business objectives and seize new opportunities.
We aim to provide you with both qualitative and quantitative skills in risk management. Providing you with the knowledge and skills to integrate risk management into the organisation so it becomes both a strategic and operational tool. Improving performance, efficiency, safety and enhancing the reputation of your organisation.
Type of courses available are as follows:
Foundational understanding of the key 6 risk management steps 

Quantitative Risk Management using Monte Carlo Simulation

Using Bow Tie Analysis to identify risks and controls

Embedding risk management into strategy and planning

Developing and integrating key risk indicators

How to develop a risk appetite framework

Opportunity Management 

Linking risk with performance management 

Learn different techniques for risk identification

Implementing an ERM framework 

Developing a risk assurance framework

How to facilitate a risk workshop

Basic risk awareness for all staff 
Chief Risk Officers, Risk Managers, Financial Controllers, Internal and External Auditors, Risk Advisers and Consultants, Regulators, Senior Management and any staff required to be "risk aware".
For further details about the courses please complete